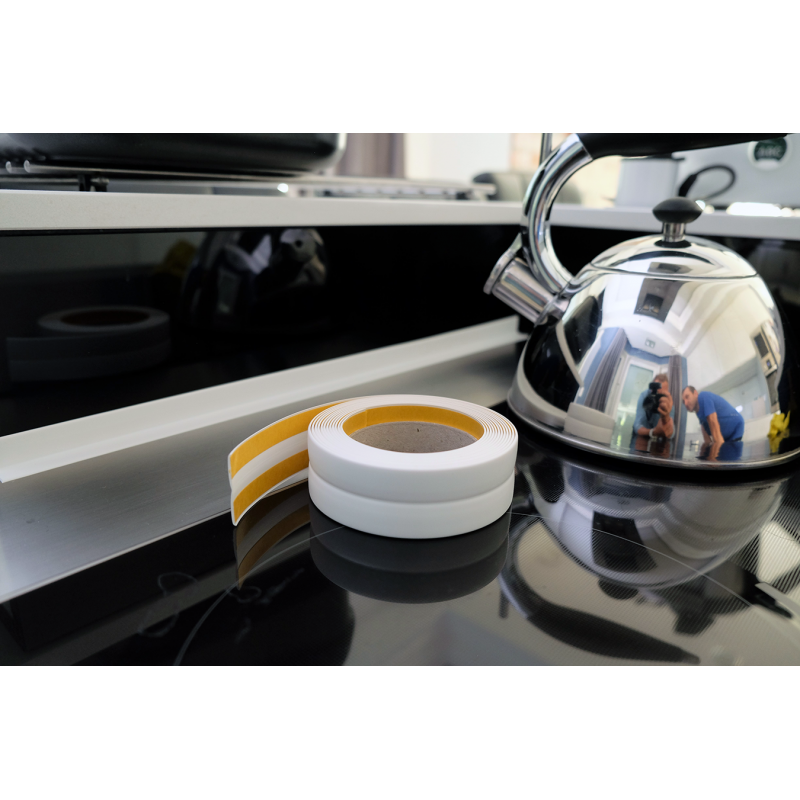  
PVC 18x18mm x 5m soft skirting board, self-adhesive, white corner bar
High-quality flexible, decorative self-adhesive skirting board
Security policy (edit with Customer reassurance module)

Delivery policy (edit with Customer reassurance module)

Return policy (edit with Customer reassurance module)
PVC 18x18mm x 5m soft skirting board, self-adhesive, white corner bar
Self-adhesive skirting board PVC 18/18 5m
2 colours
Flexible self-adhesive skirting board to wall finishing or of any kind of surface. Peel-and-stick. Made of soft plastic.
HIGH QUALITY!!!
Description:
high-quality, flexible, decorative self-adhesive skirting board
applied to all types of walls and surfaces in living areas, bathroom, kitchen and other technical rooms
easy installation
secures connections of various surfaces
high-quality, very strong glue
easy to clean, smooth Surface
aesthetic appearance
made of a special PVC mixture
highly flexible product - "shape memory"
does not contain harmful compounds for humans and animals
no maintenance required
Installation:
installation should be carried out at room temperature. In the case of low temperatures, you should leave the Strip for a few hours at a temperature of approx. 20 St. C
the place of installation should be dry
clean and degrease surfaces
cut the bar to the exact length using scissors or  knife
remove the protective tape
Press firmly to both surfaces and you're done, easy, right?
It remains to be enjoye